by Tankred Hase and Valentine Wallace

Today we're excited to announce the first alpha release of the Lightning App for desktop on Bitcoin mainnet. This is still an early version targeted at testers, but it will give advanced users and developers a chance to start experimenting with a Lightning UX where users control their own funds powered by our Neutrino light client technology.
This desktop release supports macOS, Windows, and Linux. It also represents an important stepping stone towards mobile while we continue to invest in performance and stability. We're working as quickly as we can to get our mainnet iOS and Android apps out soon.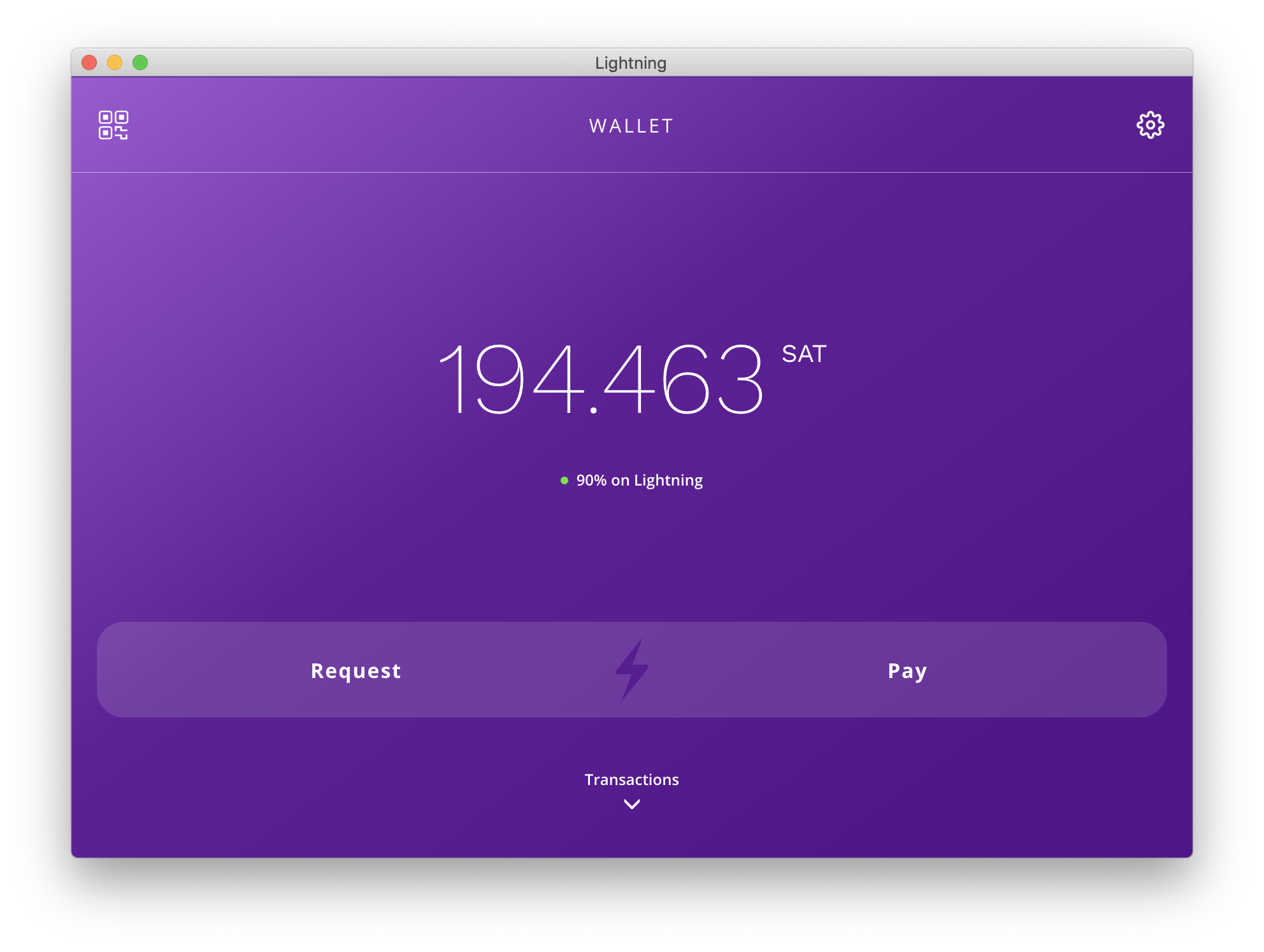 Driving this release is a complete commitment to scaling the principles that Bitcoin was built on: privacy, security, and self-determination. For that we need to go beyond custodial solutions and enthusiast guides and deliver a great user experience for everyone. Scaling Bitcoin and Lightning to everyone means not requiring people to follow complex setup processes or hand over control of their funds to trusted counterparties. For everyone to truly explore what is possible with the Lightning Network, we needed to build a wallet that knocks down these barriers-to-entry and demonstrates what is possible when technology fights for the user.
»